We chose Irvine Consulting Services to advise us on IT strategy and help us manage our information infrastructure because those capabilities are just not core to what we do. We are in a very stressful and time-sensitive business. Our systems need to work without fail. Irvine Consulting has provided us with that security so we could grow our business with confidence. We just no longer worry about IT.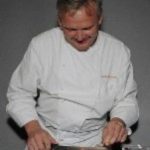 Lucas Schoemaker
President and Executive Chef
McCall's Catering & Events
In the 10 years we've worked with Irvine Consulting Services, they've brought us a high level of service so that we can count on them in an emergency. Beyond that, they keep us current with the latest technology and that's very important.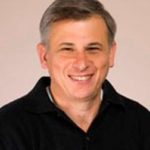 David Bleiman
CEO
Rutherford & Chekene Engineering
We get skilled, responsive and personalized support from Irvine Consulting Services. Moreover, they keep our needs in mind. We receive expert guidance about our IT investments without ever feeling pressured to buy something we don't really need.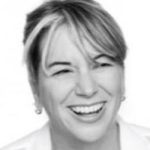 Maureen Labro
Co-Founder & President
Savoir-Faire
We have relied on Irvine Consulting Services for more than 15 years. Our Exchange server recently had a catastrophic problem and needed to be restored, they accomplished the recovery quickly and our critical server was back up and running perfectly. After so many years of excellent service, we trust no others!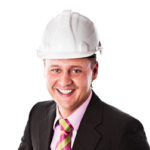 Larry Brooks
Lead Engineer
KBL Associates
Korbett has been a fantastic asset to Highland on all of the projects he's been working on; he's helping us get our network under control as well as doing a HUGE amount of lift trying to get our new building ready in time for the move. I am able to do the work that is my job because I can trust that Korbett is doing his.

Our last IT contractor almost turned us off the entire idea of contract IT. I couldn't send them an email without it turning up as an additional charge on the next invoice. Even past some truly enormous cost overruns, the worst thing was the constant being nickled and dimed to death. We haven't felt even a hint of that from ICS; you just get the job done.

So thank you for running a great shop. Korbett is great, ICS is great, and we look forward to continuing to work with you into the foreseeable future.
Rob Gaddi
Engineer
Highland Technology
Working with ICS is time saving for our already busy office team! Also, the security of knowing we have someone who is available 24/7 to respond and keep us up and running. If any of our team members have workstations down for long it costs us a lot of money, so keeping us up and running smoothly is vital! Great customer service and flexible plans are a great reason to choose ICS!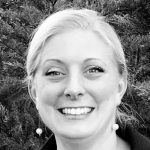 Kirsty Gumina
Event Production Manager
McCalls Catering & Events
In our case, Irvine is a critical partner in our business. When I sold one business and started another, I needed to re-define my IT services. Irvine was there to help us make this happen quickly and effectively. The same was true when we went from a formal office setting to a virtual office – we made the transition without a hitch! I know that ethey will know what our issues are and address them with the least waste of time and the greatest sensitivity to cost.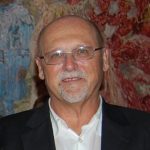 Paul Remack
Owner
Remack Associates
With ICS supporting us, we get to spend our time focusing on what we do best which is serving our clients. Quite frankly, I think we take for granted the fact that when we come in each morning everything just works. And when something doesn't work, ICS is always there to help us in a timely manner. The responsiveness of ICS is second to none. In our world having our IT infrastructure down for a day could potentially mean thousands of dollars in lost revenue. But thankfully with ICS supporting us this isn't something we worry about. ICS has all of the expertise of a large firm but the responsiveness and attention of a small firm. We value our relationship with them and feel like they drop everything for us when there is an IT emergency.
Rob Cucchiaro
Managing Partner
Summit Wealth & Retirement Partners
Irvine Consulting has provided us with very reliable backup support for our small IT department and also the knowledge and experience to help us plan for technology upgrades for the future of our operations. Our confidence in Irvine Consulting gives us no reason to test other firms providing similar services. We have not had any significant systems down time or loss of technology operations in the last 20 years.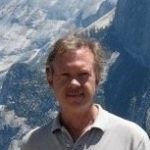 Greg Ripley
CFO
R&C