IT Services For San Francisco Bay Area Businesses:
Irvine Consulting Services is here for you, helping your business and employees stay securely connected as a remote work force during these difficult times. We're offering a free consultation to help guide you to the most effective solutions to keep your business operating smoothly and efficiently.
Business Owners, contact us now for immediate support at Click here or by phone at 

510-482-9522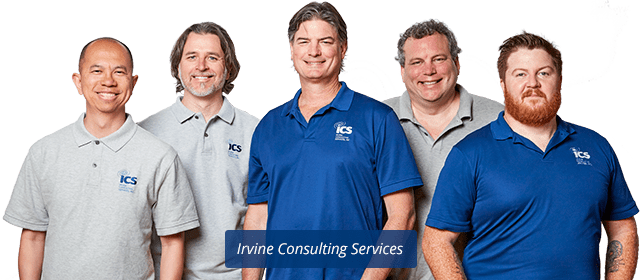 4 Reasons to Trust Irvine Consulting Services
to Support Your Computer Network
Irvine Consulting Services: trusted computer support for businesses throughout the San Francisco Bay Area – Let us help you today!
Maybe you're concerned with the current rising costs of your IT services, or maybe you are just running short on time because of your expanding business and need to hand over the reins of some services to someone else. Whatever your reason, we can help you with quality IT services today.
Your business can save money and time today with our managed services, network solutions, IT support and more.
5 Benefits of a Managed IT Provider
Not Ready To Call Us Just Yet?
If so, we would at least like to send you a copy of our recently published report, The Top 10 Ways Hackers Get Around Your Firewall And Anti-Virus To Rob You Blind.
Cybercrime is at an all-time high, and hackers are setting their sights on small and medium businesses who are "low hanging fruit." Don't be their next victim! This report reveals the most common ways that hackers get in and how to protect yourself today.
Simply fill out the form here and download your copy today!